Horsham Laundry provides a range of bespoke floor mats that are an ideal way of making a lasting statement when visitors enter your premises and for providing protection from foot traffic. Trodden in dirt, wet feet and general wear and tear can leave the reception or entrance area of your business looking tatty and uncared for but floor mats are designed to reduce prolonged wear and tear and long term damage.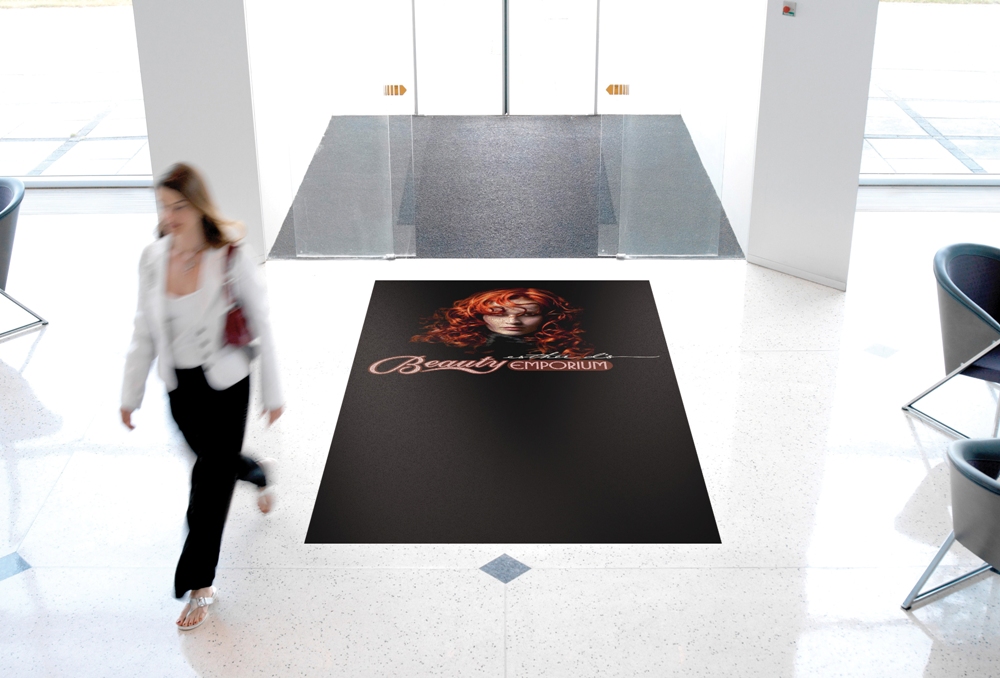 As well as having a striking design such as your logo, they are durable, available in many sizes and colours and provide a cost effective way of ensuring visitors to your premises can enter safely and greeted to a clean and welcoming entrance area.
The mats we provide are available with differing properties for various uses such as rubberised backing, dirt trapping and patterned finishes.
Primarily, our mats can be found…
Where foot traffic is most commonly found – receptions and entrance areas
Places where slipping may present a hazard such as factories and work areas.
In restaurants, hotels, schools, offices, showrooms, shops and commercial premises.
Our collection and delivery service means your mats will be collected, cleaned and returned on a day that best suits you and we'll advise you of the best frequency dependent on your needs.
Contact us at Horsham Laundry to find out more about the services we provide by calling 01403 263108 or click here to send us an email enquiry