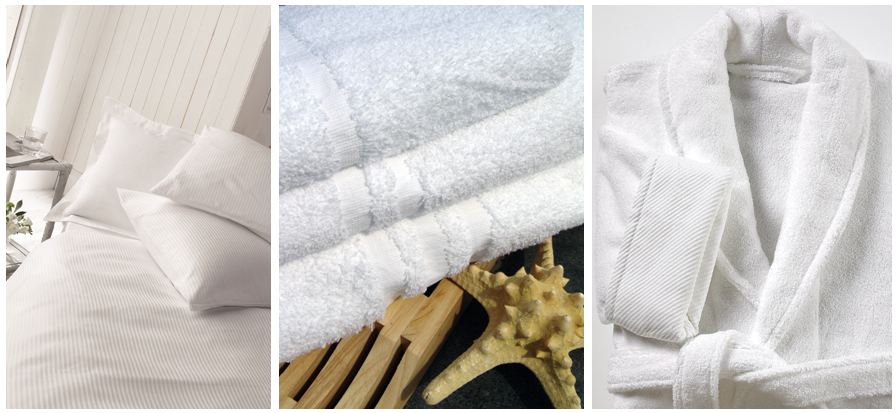 Customer satisfaction remains one the key aspects in running a successful hotel. From small guest houses, bed & breakfast through to privately owned and international hotels, the need for clean, high quality linen underlines your commitment to the enjoyment of your guest's visit.
Hotel linen from Horsham Laundry includes bed sheets, duvet covers, pillow cases, towels and bath robes. All are available in a range of modern and traditional styles including cotton and polyester with subtle design features and neutral shade variations.
A wide selection of bed sheet & pillow case designs
Bath robes available in many styles and shades
High quality towels (from 500g to 700g weights)
Available as contract rental or for purchase
We only use the highest quality linens and garments
All laundered linen is checked by hand for perfect quality
Our dedicated collection and delivery service means your linen will not only be laundered perfectly but also returned to you at set times. Read more about our collection/delivery service [here]
The hotel linen we use is sourced from some of the UK's leading manufacturers…

Our services are not just used by Hotels and Restaurants but are ideal for a variety of other businesses including Golf Clubs, Canteens, Residential care homes, and anywhere the need for high quality and clean linen is needed.