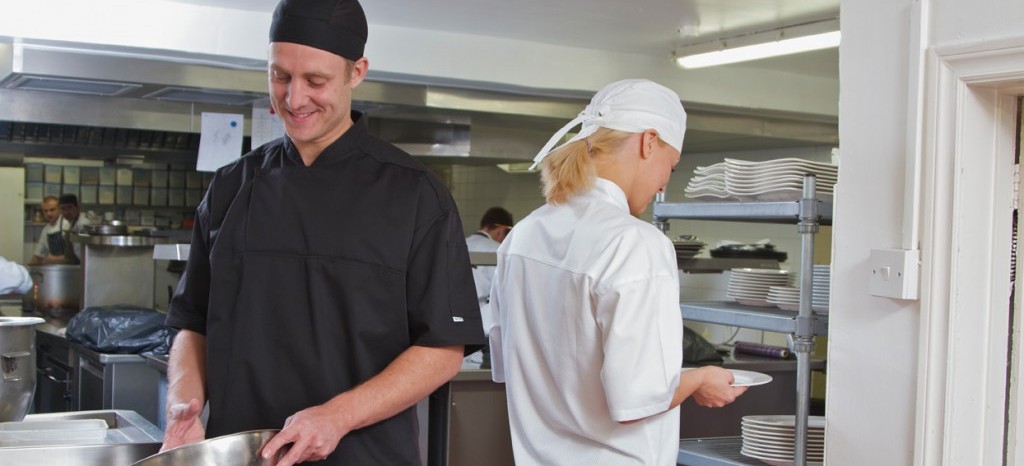 The preparation of food in a clean and safe environment is of paramount importance to any food retail outlet. Whether you run a small café, a busy town centre restaurant or International hotel, having the right apparel for your staff just as important as the other equipment they use.
At Horsham Laundry we understand that having clean, comfortable clothing in the workplace helps motivate staff and therefore underlines your commitment to customer satisfaction. We provide a wide range of clothing, towels and clothes for use in the kitchen and operate a high quality laundering service to ensure that clean, pristine clothing and linen is available for use whenever you need it.
Here's why so many customers rely on Horsham Laundry for their kitchen linen…
Rental or customer owned options available
High quality apparel form the UK's leading manufacturers
A wide range of Chef's whites available [see more here]
Dedicated collection and delivery service
Our services are not just used by Hotels and Restaurants but are ideal for a variety of other businesses including Golf Clubs, Canteens, Residential care homes, health clubs and anywhere the need for high quality and clean kitchen apparel and linen is needed.